Recently a word has been very discussed which is called metaverse. Many people who are investors in crypto have made much profit from it and some people are not aware of it. What is it and how is it attracting people we are going to talk about it today.

what is Metaverse?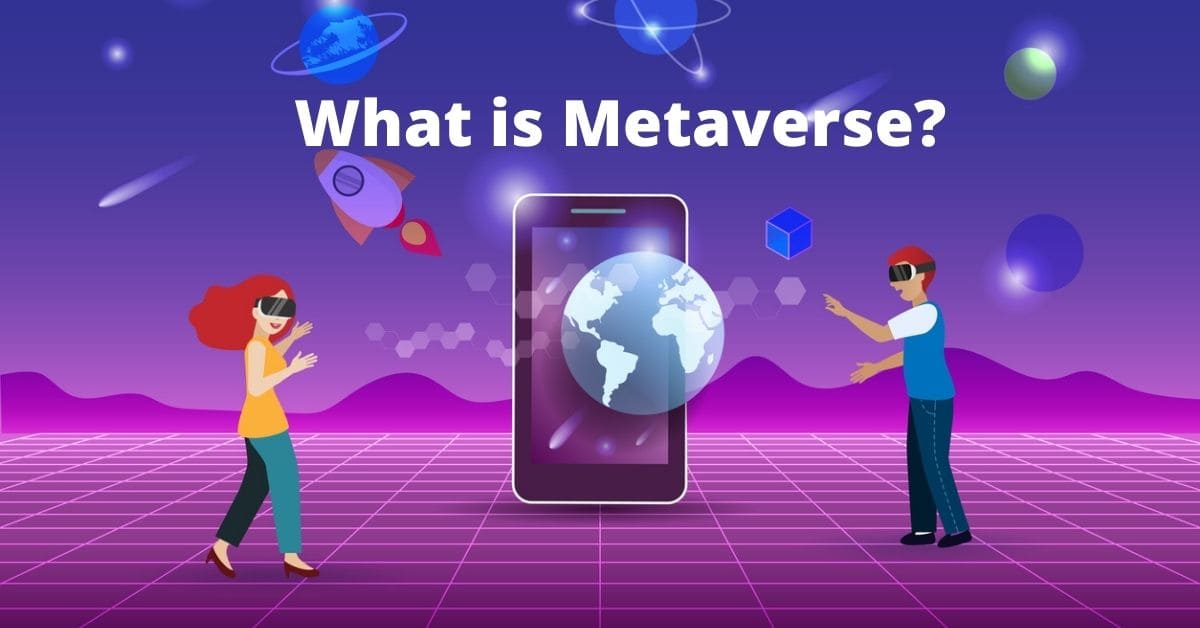 metaverse is a world that is very different from our world and it is very much developed which we give the name of virtual reality. This world is completely digital and to use it and go into it, we have to use a VR box from Which We can Experience This world. If Talking About the crypto metaverse we can do many things in this world that we can do in the common world like buying property and buying a car, buying digital assets, etc.
why is it attracting so many people toward it?
A lot of companies had launched a lot of metaverse coins. The main objective of these companies was to advance the concept of the Metaverse.
people who had a lot of knowledge about metaverse invested in it and recently more than 300% return made them a profit.
The best metaverse Tokencrypto in 2022
1. Decentraland (MANA)
2. Sandbox (Sand)
3. Battle Infinity (IBAT)
4. Ape Coin (APE)
5. Highstreet (HIGH)
6. Star Atlas (ATLAS)
7. Tamacoin (Metaverse Coming Soon…)

Decentraland(MANA) crypto is the most popular metaverse crypto with limitless customizability. This is one of the oldest and most popular metaverse projects first started in 2017. The announcement of the Metaverse project took place on October 28, 2021, and at that time the price of the Mana (Decentraland) coin was Rs.60 and on October 31, 2021, the price of the coin was Rs.267. Exactly three months later, the coin's price reached Rs 444 on November 25, 2021.
Its investor got a good return. If the investor had invested 30,000, his value would have become 1,85000 which means 6X return. Brilliant.
So let me tell you that a huge amount of investment is being done in the Metaverse project, Cryptocurrency is being used in this transaction, due to which the popularity of this cryptocurrency is increasing. Mana and Sand are important.
Should You Invest in it?
The Metaverse Got A Lot of success in early 2022. I invested in The metaverse coin in early 2022. I Bought Sandbox Coin when its price was very low almost equal to 0.10$ Soon its Price went up to $7. But now 2022 has to end its price has come down a lot. almost $0.8 – $1.
They have seen a lot of ups and downs in s short span of time. It has given lots of benefits to those people who invested in it in early 2022. Metaverse is a good thing if you want to invest your money for the long term, but it is all up to you.
How can you invest in this?
If you have made an idea to invest in them, then you can buy them through many platforms such as Binance and kucoin, etc. After buying them You can go to their platform to buy and sell digital assets like any house or land will be digital. For example Sandbox, you can buy digital land by visiting The official website of the Sandbox.
It's been a while since they were launched And it has been discussed a lot. In the coming time, many more people will be aware of it and will use it. And it is normal that due to this its price will change a lot.
Additional information-
If You looking for a new upcoming metaverse project here is information for you Those who are associated with crypto know about Dogecoin. Dogecoin basically is a meme coin and its hype is high. If you want to associate with The metaverse And went to earn money, then there is a project going on right now named tamadoge. Tamadoge is also a meme coin And it's About to bring its own metaverse. You can get its information By visiting Their Offical Website Of Tamadoge. Tamadoge is the newest Metaverse Coin. so you can invest by collecting information about it.